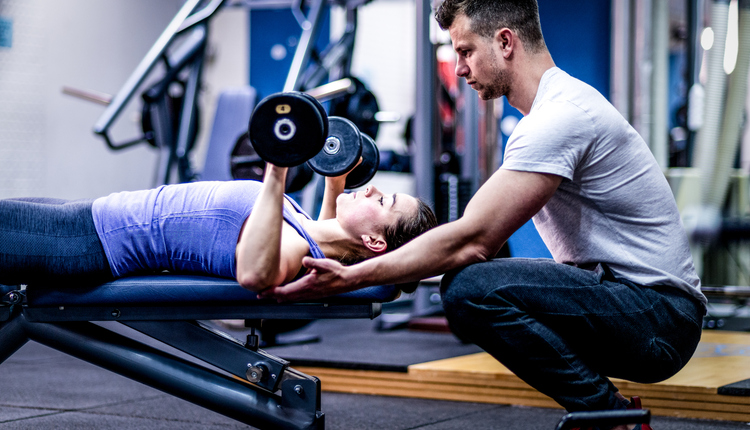 We took to our Facebook page and asked our community of fitness professionals to share some of the ways they attained their first client. Whether you're just getting started in the industry and seeking out your very first client, or just need some fresh ideas to get new business, here are 10 ways our colleagues in the industry found their first client that may inspire you.
1. Orientation/assessment at the gym (Kristi Rosenberg, Hopewell, New Jersey and Pat Stephens Mazzei, Naples, Florida)
2. Thumbtack (Julian Sisman, Potomac, Maryland)
3. Word-of-mouth (Jacey Gengenbach, Fitness & Beyond, Omaha, Nebraska)
4. Referred from a friend (Steve Zack Botsford, Huntington Beach, California)
5. Networking on the gym floor (Mark Nutting, Jiva Fitness, Easton, Pennsylvania)
6. Set-up a booth at a Costco event that promoted local businesses (Debbie Blanke of Mountain Home, Arkansas)
7. Inherited first seven clients from a mentor who was retiring (Jordan James)
8. Walked door-to-door in different neighborhoods (Wendy Stoll, Lansing, Michigan)
9. Friendly conversations at the gym (Jacob Ben Trione, Clear Lake, Texas and Shaun Wilton)
10. Trained a friend's daughter for a wedding and she since stayed on as a client (18 years later!) (Patricia Butler)
Getting your first client doesn't have to be a challenge, nor does it have to be costly. One commonality among many responses was that most strategies were of little-to-no cost; proving that with just a bit of focus, creativity and stick-to-itiveness, attaining quality clients for a sustainable career is possible.