PFP subscribers enjoy our webinars FREE — as a benefit of their yearly subscription. Not subscribed? SIGN UP to receive exclusive registration for webinars first!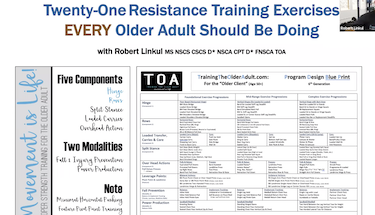 21 RESISTANCE TRAINING EXERCISES EVERY OLDER ADULT SHOULD BE DOING!
No one should focus on and incorporate resistance training more than the aging adult due to their constant battle against atrophy, osteoporosis, arthritis, and other health concerns. Let Robert Linkul teach you: what the MOST effective resistance training techniques are in the industry today; how to properly perform each movement safely and efficiently; what the proper progressions and cues are for each exercise; how to modify each exercise to accommodate common physical limitations; and what some of the more common resistance training mistakes are and how to avoid doing them.
WATCH NOW!
---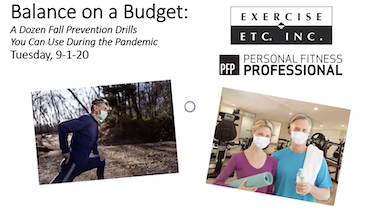 BALANCE ON A BUDGET: A DOZEN FALL PREVENTION DRILLS YOU CAN USE DURING THE PANDEMIC
Balance training for seniors is vital, but presents different challenges, and many fitness professionals are now training their senior clients at home, outside or virtually via Skype or Zoom. Adding to the logistical challenges is trying to find equipment that is inexpensive, portable and can be used in both one-on-one or virtual environments. Let Guy Andrews of Exercise ETC show you that top-notch balance program does not have to be expensive! He'll present over a dozen challenging balance drills that you can put together with an absolute bare-bones budget. These drills can be done anywhere either individually or in groups, inside or out.
WATCH NOW!
---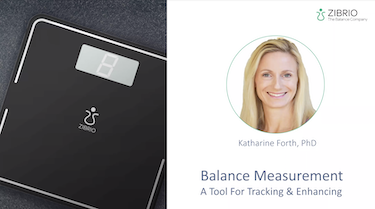 BALANCE MEASUREMENT AS A TOOL FOR TRACKING & ENHANCING
Fitness trainers are on the front lines when it comes to helping older adults prepare their bodies to reduce the likelihood of falling. They are often swamped with advice and need your help to cut through the noise and focus on the one or two key factors for them. Dr. Katharine Forth, CEO and Co-founder of Zibrio, will help you understand: why balance measurement is important; how to use the measurement to get accurate insight into clients' postural control; using the balance score as a motivational tool; the multiple factors that affect balance training, and how to still get the best results.
WATCH NOW!
---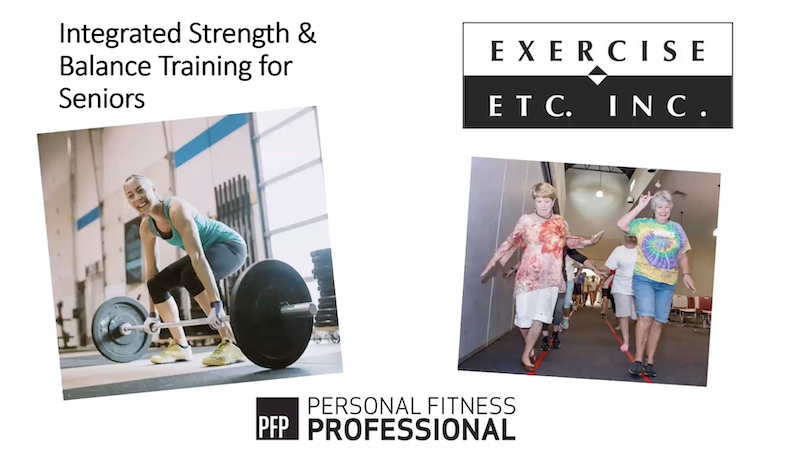 INTEGRATING STRENGTH & BALANCE TRAINING FOR SENIORS
Functional training for seniors takes center stage in this new webinar, which cleverly mixes strength, balance and core training drills as a mechanism to maintain independence. Let Guy Andrews of Exercise ETC show you innovative training techniques that merge complementary goals into one efficient program with one main goal: To keep the older client strong, stable and functional. Let Guy show you age-appropriate exercise techniques that do not require specialized equipment and can be done with individuals or groups in any environment – even virtually.
WATCH NOW!
---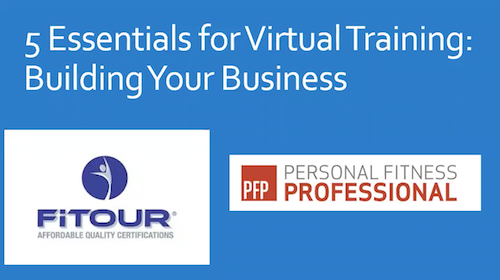 5 ESSENTIALS FOR VIRTUAL TRAINING
You've established yourself as the health/fitness expert and have a unique selling point that is differentiating your value from the other experts. Now it is time to take your message to the masses in the virtual world. However, the nuts and bolts of delivering that message is blocking you from transitioning your real-world training to the virtual world of training. More importantly, your audience is not receiving the life-changing information because of these roadblocks. Join PFP and CarolAnn, on behalf of FiTOUR, as we discuss the "5 essentials for virtual training."
WATCH NOW!
---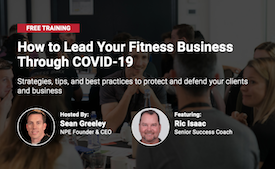 HOW TO LEAD YOUR FITNESS BUSINESS THROUGH COVID-19
The fitness industry is facing big challenges caused by COVID-19. Get strategies, tips, and best practices you can use to protect and defend your clients and fitness business now. In this FREE business education training on COVID-19, you'll learn how to: get your head right to lead yourself and others through the challenges in front of us today; define a plan of action to support existing clients and protect your business; identify new opportunities to support your community and create a new revenue stream for your business; and more.
WATCH NOW!
---
3 STEPS TO MAKE ROOM FOR REVENUE
Join PFP and Power Systems as we examine results from fitness industry research and discuss how to solve the studio space equation for maximum impact on your brand, your member experience, and your bottom line. In this webinar, Elisabeth Fouts will discuss: how to measure and maximize profitability in your studio; member retention strategies applied to floor space/square footage and equipment selection; and best practices for a successful fitness facility regarding smart space planning and storage solutions.
WATCH NOW!
---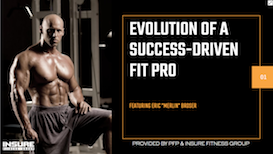 EVOLUTION OF A SUCCESS-DRIVEN FIT PRO
Join us for a FREE webinar sponsored by Insure Fitness Group and presented by Eric Broser. Learn the simple (yet underestimated) strategies he used to build his social media influence to over 130k followers; how he successfully took his unique body transformation training methodology from the gym floor to online; and what he's consistently done over 25 to stay ahead of the pressure of increasing competition.
WATCH NOW!
---