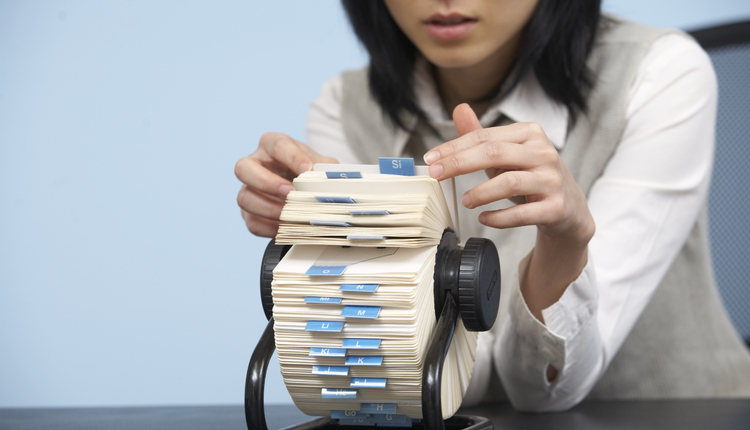 Your business is only as strong as the people in your organization. Whether you have a full staff of employees or are a one-person independent trainer, there are certain people every fitness professional should have in their rolodex. The challenge for some, especially if just starting in the field is where to find these contacts and then how to be sure that they are a good fit. Finding and keeping these solid relationships is one of the best reasons to network with other business owners as well as other professionals in the field. Here are the top 10 people every fitness professional should have in their rolodex (not in any particular order).
1. A keen accountant
Perhaps one of the most important connections; make sure your accountant understands the nature of your business, how you operate, the laws in your state as applies to fitness and is more than just someone who processes your taxes. A keen accountant is worth their weight in gold.
2. A strong lawyer
Find a good connection with a general practice lawyer to help with anything from contract reviews to negotiating a lease. A good lawyer will refer out specialty topics as you need.
3. A trusted mentor/coach
Seek out a mentor/coach – and don't limit it to just one! Having mentors and coaches who will serve as a place to seek advice and also push you outside of your comfort zone.
4. A "stretch" connection
A "stretch" connection may be someone you admire in the industry or a successful business owner who may feel a bit "out of reach" for you to connect with, but through social media and even many conferences/public events, creating relationships with your "stretch" connections isn't always as challenging as you may think.
5. A critic client
Most of us have a client who is the vocal about what we can be doing better. While it may be hard for us to hear, regular constructive criticism is exactly what we need to push ourselves to be better.
6. An ideal client
Likewise, many of us likely have our "ideal" client. Use this client as a model of who you want to serve and seek them out to help you be better because they likely want to see you succeed as well.
7. An accountability partner
We're more likely to respond to external accountability. Find an accountability partner, maybe a fellow fitness professional or trusted business owner, to hold your feet to the fire to what you say you're going to accomplish.
8. An education connection
Create a relationship with someone within your university and/or certification agency or a reputable educator in the industry to help you navigate information and continuing education and how it best applies to you.
9. A reliable banker
You rarely hear people refer to "their banker" much anymore, but having a personal connection at your bank can really payoff; they also can be great connectors within the community.
10. A shoulder for support
Times will get tough. Your resiliency may be tested. Make sure you have a friend, spouse, colleague or mentor you can rely on to support you when the waters get rough (because they will!).