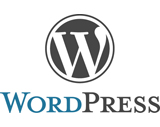 If the thought of getting a new website online scares you, you are not alone. Finding a web "expert"â❠who speaks enough non-techie jargon to actually be able to communicate with you, arguing about colors and layouts, and signing a check worth more than your mortgage used to be the norm.
Not anymore.
If you want to succeed you have to get online fast and cheap. If you're just starting out and want a cost-effective way to get on the web, there's a very user-friendly technology that allows you to fire your web guy, control your own website edits, and get a better site than your competitors -- all for free. You can completely change the look of your site, add incredible new functionality like photo galleries and a blog in a few clicks, and lots more.
The new technology is called WordPress, and it's one of the most reliable and sought-after technologies currently used. It is used by 50 million websites, from The New York Times to Lance Armstrong. It's not actually that new, (it was started in 2003), but many people aren't aware of its potential. It's really easy to use, and I'm going to give you a step-by-step guide so you can get started right away.
First, let me tell you a little bit about this open-source, free web software. Here's how they describe it:
"WordPress is web software you can use to create a beautiful website or blog. We like to say that WordPress is both free and priceless at the same time.

The core software is built by hundreds of community volunteers, and when you're ready for more there are thousands of plugins and themes available to transform your site into almost anything you can imagine. Over 25 million people have chosen WordPress to power the place on the web they call "home" -- we'd love you to join the family." --
Wordpress.org
WordPress is incredibly powerful, here's how to get started simply and quickly:
You may have to set aside some time to do this, but I guarantee it will be worth it. Remember, you're saving hundreds, maybe thousands of dollars!
1. Register a domain name and get web hosting for it
- A domain name is your web address (url)
http://www.presscoders.com/
- Website hosting is a monthly service to host your files and display your site to visitors. You can get this all done at the same place, for example
Dreamhost
.
*This is not unique to WordPress, you would have to do this regardless of the way you are building your site.
2. Install WordPress
- Many hosts have 1-click installers, ask them to help you with this.
- Usually you can log in to your website hosting account, and there will be something called "1-click installations" or "Applications."
- Install WordPress into your home directory (but don't overwrite your current website files).
- You can also install WordPress manually, although I wouldn't recommend it for new users. There's more information on that at
WordPress.org.

After installing, visit your website url and follow the instructions to complete the installation.
3. Get a Theme


- Themes are where the magic happens.
- They make your site beautiful, and make it easier for you to customize. If you paid a website designer to make your site, they would usually be customizing a theme.
- Skip the middleman by finding a theme you like and tweaking it yourself. It's easier than you think.
- You can get themes free, but there are some lower quality free themes out there, and you don't get support included. To see all the free themes available, you can search
http://wordpress.org/extend/themes/
or log in to your WordPress admin area and go to Themes => Add New.
- Paid or Premium Themes are very affordable and they can be easier to customize. Paid themes can be worth the price simply because of the support you get while you build your site. There are lots of great theme companies out there like 
Woothemes
and
StudioPress
, you can browse their theme collections online.
If you are looking for a fitness specific theme, 
FitPro
by Press Coders is a theme I personally designed, and the only theme I know of made strictly for fitness professionals.
Any theme you buy should come with support, tutorials, and documentation, so make sure to check before you buy.
Free Plugins
Once you have WordPress and a theme installed, you can start looking at Plugins.
Plugins are add-ons to your site that are usually free. For example, you can add SEO settings, dynamic forms, a sliding image gallery, and lots more.
You can browse all free plugins here:
http://wordpress.org/extend/plugins/
To add a new plugin to your site, login to your WordPress admin area and go to Plugins => Add New.
The Future
If you follow the steps in this article you will be way ahead of your competition.
You will never be out-of-date because WordPress is constantly releasing updates to stay on the forefront of security and modernization.
This is the future, so get started today!
Scott Bolinger is an experienced fitness website designer and WordPress theme developer at Press Coders. Find him on Twitter.