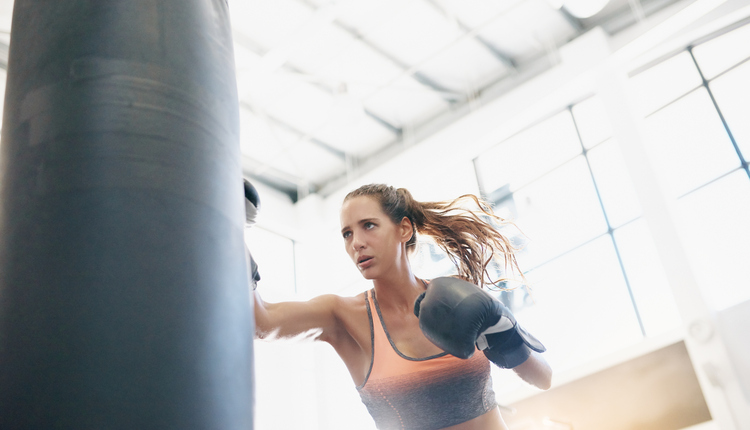 According to IHRSA, there are more than 38,000 fitness facilities in the U.S. and more than 400,000 fitness professionals vying for client attention. In what seems like a never-ending sea of competition, it's easy to get caught up looking around to see what others are doing. Then quickly making changes to try and keep up. Don't let squirrel syndrome and entrepreneurial envy get the best of you as neither helps to move your business forward.
Emulate but don't imitate. The key is to learn from your competitors without trying to become them. Competition in the studio space with giants like Orange Theory and Soul Cycle has forced owners to improve their systems and enhance their experience to keep up. This makes the industry better but doesn't mean every studio owner should integrate heart rate training and start lighting candles during classes.
The adage that "success leaves clues" holds true, but it's about applying the principles that have led to the success of others; not copying exactly what they do. This puts you on the fast track to wasting time chasing your tail every time a new concept hits the market. Studio owners trying to provide circuits, boxing, yoga, and paddleboard classes all under one roof will continue to find themselves competing with giants that have more money and specialty studios that do it better. There's no time to be all things to all people in a business model that wasn't built for it.
Find your edge. Unlike the giants in our industry, it will unlikely be infrastructure or marketing budget that sets you apart. Focus on the problem that you solve for clients better than anyone else. Then double down on strategizing how you can deliver that message and get rid of everything that doesn't fit.
Businesses that can get clear on what they do best spend less time questioning and more time taking action. The edge serves as an ongoing filter for a business to understand what trends and developments fit within their unique market advantage and which ones to let pass by.
A great example would be the lure of group classes for a thriving personal training studio. The studio's edge may be high-touch individualized service they provide each client; something they may be unable to maintain if they move towards group. Industry experts say it's the path towards scale, but it could be a terrible move for the wrong business.
Power of blinders. Every business has thoroughbred potential but will only get there with the right structure and focus. The key is to focus on quarterly action items and strategy stemming from what makes them unique (the edge). This means avoiding shiny objects and choosing a direction, and then putting your head down for the next 90 days to make it happen.
This structure still allows evaluation and evolution but at planned intervals. There's massive value in analyzing competition and opportunities but not at the cost of daily distractions.
The end result is more action and less time spent chasing your tail with the revolving door of trends and competition. Evolution can occasionally mean lateral moves and shifting gears but creating a category of one doesn't allow for much time looking around.