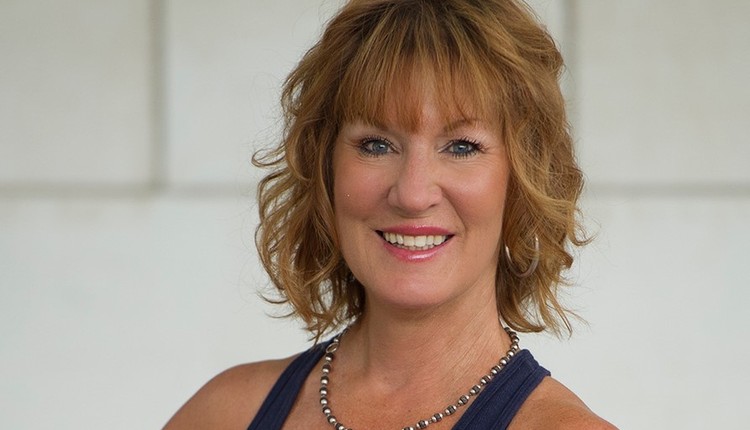 For more than 36 years, Laura Bender of Missoula, Montana has been active in nearly every corner of the fitness industry. As the industry evolved, she wisely did so as well. But when you learn about her story in greater detail, it becomes apparent that she has done more than just take advantage of opportunities in a growing industry. Rather, there is one theme that has been front-and-center since the beginning of her journey to success: Laura Bender is a woman of firsts.
A first in an industry, a first in her town
In 1982, Laura started as an aerobics instructor at a local spa. She didn't have a certification until 1985, because, well, certifications were just on the horizon at the time and not easily accessible. She made up her workout routines from role models like Jane Fonda and Jackie Sheppard. She continued to evolve as the industry grew and had ambitions of being the best instructor in Missoula so began teaching in more health clubs, schools and at any event or opportunity she had to share her passion.
Laura organized local fitness demonstrations, fundraisers and warmups for charity walks and events. Through the early 90s, Laura successfully participated in aerobics competitions both locally and nationally. She was also a fitness model and marketer for several popular companies like Nike, Eurotard and Spenco.
Laura attributes much of her growth initially as driven largely by finances. She had several degrees, one in Special Education. Her intention was to teach aerobics as a hobby, however, in 1989, she couldn't find a teaching job. One day she was reading about this "new thing" called personal training in Shape magazine. She figured if she could bring it to her town, she could use her teaching skills in a one-on-one setting, make money and help more people.
Laura's biggest challenge was educating people in a small town about something they had never heard of. But she was no stranger to hard work. She refers to this as her first expansion – to bring something as new as personal training to a small town. Cold calling, talking to service clubs, television, going door-to-door… you name it, she did whatever it took to pursue her vision.
What started with in-home personal training, then expanded with the opening of Bodies by Bender in 1992. Laura had one employee, 15 clients, and no certification. Six years later, she received her personal training certification from Cooper Institute for Aerobics Research. By continually educating herself, she knew she could help more people, build her business and charge more than $15 an hour.
Being first is where she thrives
Laura seems to be one that never settles. She is always seeking ways to create an impact where it is needed most. This often means treading in unchartered territory and doing things never done before. It is here where she seems to thrive best.
Laura was the first to bring personal training to a town unfamiliar with the concept and is responsible for cultivating a market where it didn't exist. In 1986, she started Special Aerobics, a precursor in Missoula to the Special Olympics. In 2013, Laura started the first yoga/meditation program for incarcerated youth in the state of Montana. She has even recently brought meditation to her community by doing a "flash mob" meditation at the local mall. She now is the first in Missoula to introduce mind-body fitness training by integrating yoga and meditation into all of her personal training programs.
In addition to the holistic training programs that are unique to her business, Laura has also become a respected and influential leader outside the walls of her studio. She is a sought-after keynote speaker, success coach and offers workplace wellness programs for businesses, corporations, professional organizations and events. Her gift of communication allows her to educate, connect and inspire her audience whether the topic is on success and leadership or battling and overcoming adversity as she knows first-hand as a breast cancer survivor.
Not only a first, but a favorite
It's obvious that Laura Bender is not only a visionary but is an action-taker… and her clients and community love her for it. She's been referred to as one of the most influential "movers-and-shakers" in Missoula. Bodies by Bender was named Best of Missoula by a local newspaper reader poll from 1998 to 2017 and has been featured by the Missoulian newspaper as one of Missoula's top businesses, including numerous features and cover page highlights. Laura has been named Missoula's Choice as Best Personal Trainer in 2008, 2010 and 2013 and Best Yoga Teacher in 2017. Perhaps some of the most powerful praise – and presumably of which she is most proud – comes from the individuals and organizations who have worked directly with Laura. The stories and testimonials from her clients speak volumes to Laura's integrity, professionalism, and commitment to helping others in a way that they cannot find elsewhere.
A first, and certainly not the last
What she thought over 35 years ago would just be a hobby has turned into a meaningful career that continues to change the lives of her clients, directly impact her community, and raise the bar in our industry. She probably doesn't realize that had she not taken that first step, that first risk, that first jump into the unknown, there would be a void in the countless lives she's touched. Laura Bender can be described as many things: teacher, communicator, wife and mother, innovator, giver, mover-and-shaker, inspirer, visionary, pioneer, risk-taker, leader, and survivor. But there is no doubt that the one thing that separates her from the rest is that Laura Bender is a woman of firsts.