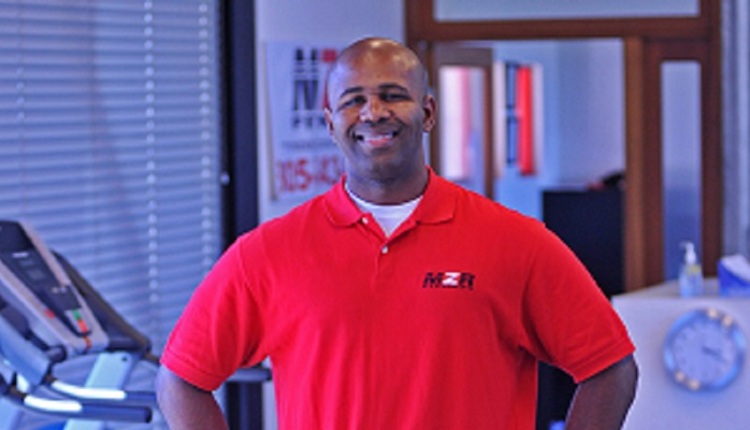 "Strength. Excellence. Dedication to the craft." This is how Mike Z. Robinson described what receiving the 2015 IDEA Personal Trainer of the Year award represented. He upholds these same values as the leader of his club, MZR Fitness, as an award-winning personal trainer, and as a sought-after professional by leading media outlets and education agencies. His message of strength, excellence and dedication continues to impact his clients, his staff, his community and our industry. Here is how Mike shares his message…
My ideal client is anyone who strives to be great and phenomenal in their lives while taking a no-excuse approach to achieve their goals. I've worked with every demographic and it doesn't matter to me at all who they are as long as they are committed. My ideal client can be anyone from an athlete to a working mom to a senior citizen. I love working with people who understand the direct correlation between working hard and realizing their true potential.
My message to any and everyone is that you can have whatever you want in life by working hard and working smart. In terms of fitness, my job is to help my clients identify realistic goals for themselves and help them to make strategic decisions and the appropriate sacrifices along the way. It is to make sure that they not only reach their goals, but that they surpass them and feel the best that they have ever felt in their life!
If I had only one way to share my message it would be on television, because that is a very effective and efficient way to reach the masses. Being on television also serves additional purposes such as helping to shed positive light on our industry while helping to educate, inspire and motivate those at home to eat a little less and move a little more!
Successful messaging is in everything that we do with and for our clients. They need to be able to look at us and be inspired from the way we carry ourselves in the gym and also in our communities, with our families, and how we communicate with others. They also want to hear about some of our own stories about adversity and how we overcame it.
People follow me because I'm relatable, approachable, passionate and I do my best to be the most positive person that they know. I want everyone that I interact with to feel like they have known me forever and that I truly care about helping them. My daily goal is to have those kind of priceless interactions everyday with people and in turn, I want them to be inspired to create that same kind of spark with the next person they meet so that we can continue to make this world a better place!