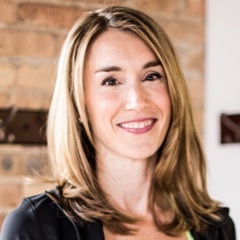 As founder of See Jane Train, Michelle Blakely cures the business headaches of independent female trainers. She knows how -- because she's been there. For over 12 years, Michelle developed and perfected game-changing solutions and products at her own training company, Blakely FIT. During that time, she was more than a highly esteemed trainer, twice named the city's best by the Chicago Reader. She also became a small-business specialist, increasing Blakely FIT's revenue during its last four fiscal years by 50 percent. Along the way, Michelle has broadened her sphere of influence as a nationally recognized fitness industry expert. She pens columns for respected trade magazines like PFP and Club Industry, speaks at training groups like the NSCA, and gets tapped as a go-to source by media outlets like EatingWell, Prevention and Oprah.com.
Nov. 1 2016
Receiving notice of a tax audit by the IRS is a nightmarish notion. As the daughter of an accountant, I was raised to look at this differently. If your taxes are in order and you have the proper docum
What is your average annual income for your fitness-related work/business?